The final jobs to be completed for the stage were the shingles on the roof and the electrical. Jim Liddle and Allan completed the shingles & Shawn Parkins did all of the electrical. The weather held up for them. Thank goodness.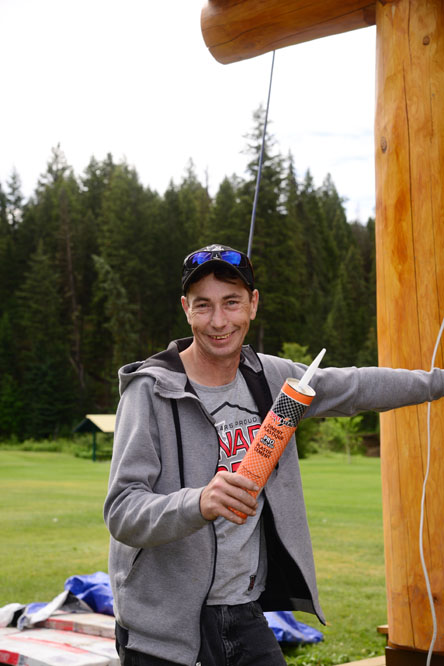 Jim Liddle thanks for all your solid work !
Allan & Jim finishing up.
Great job guys !
Now for the electrical … Meet Shawn Parkins.
Shawn Parkins Electric
Address:
5131 Able Lake Road
100 Mile House
BC V0K 2E1
Canada
Phone number:
(250) 395-0428
Shawn said that the Stage needed plenty of power enough to cover any venue. 920 amp service / 100 amp service to the Stage and LED lighting. Thank you Shawn for your professional skills & equipment needed to supply the power to The Stage.
Now the star of the show…. "The Stage In The Park" completed…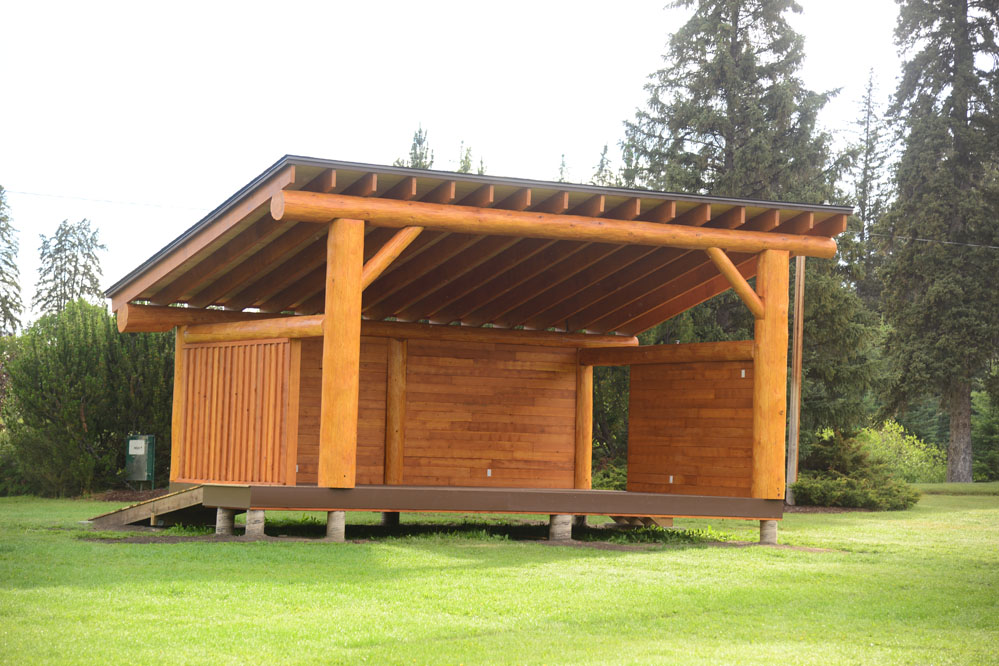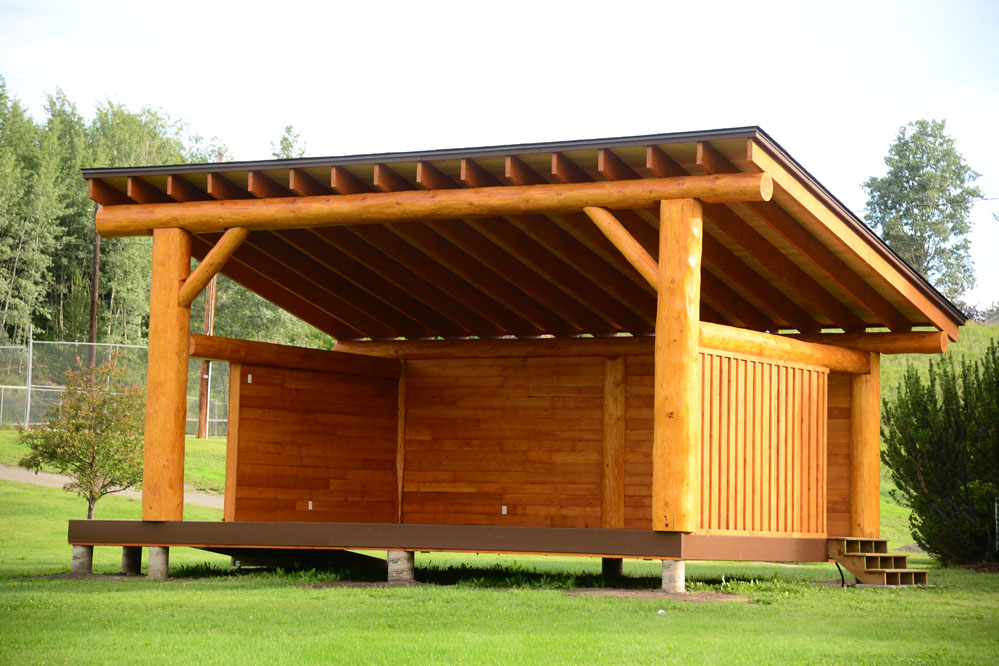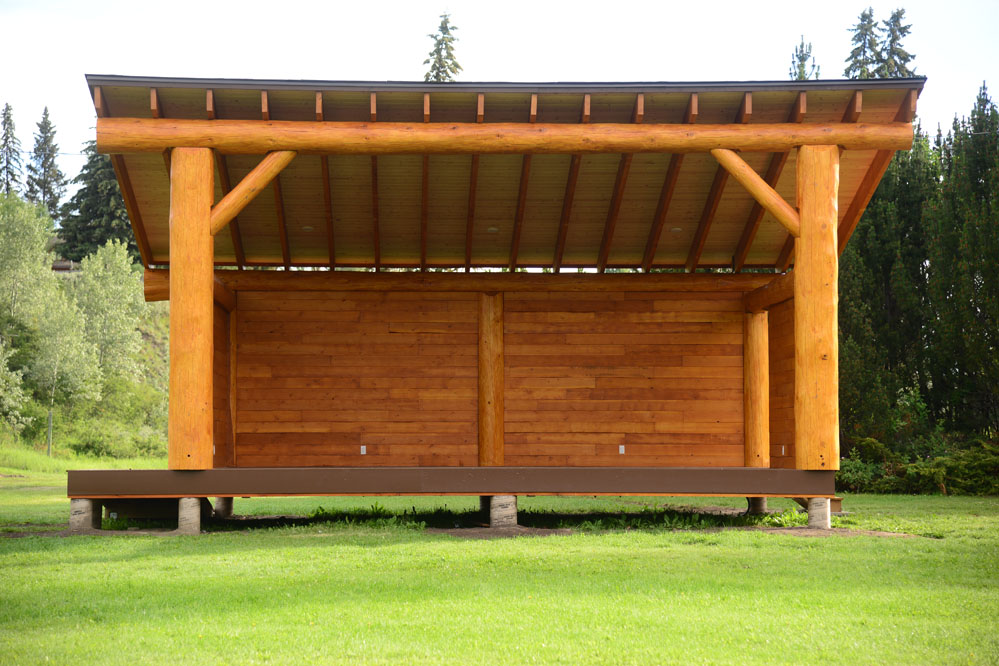 Part Six coming up soon . We will be thanking all of those involved in making this idea come to fruition..