This blog is in memory of my Dad fondly remembered as TIB, Tommy or Ian.  Who at this time of year I think of a little more often. As Remembrance Day is just around the corner.
My Dad was accepted into the Canadian Army in November 1948.  He was 18 years old. He was sworn in to The Royal Canadian Engineers March 3, 1949. He retired on August 6, 1980.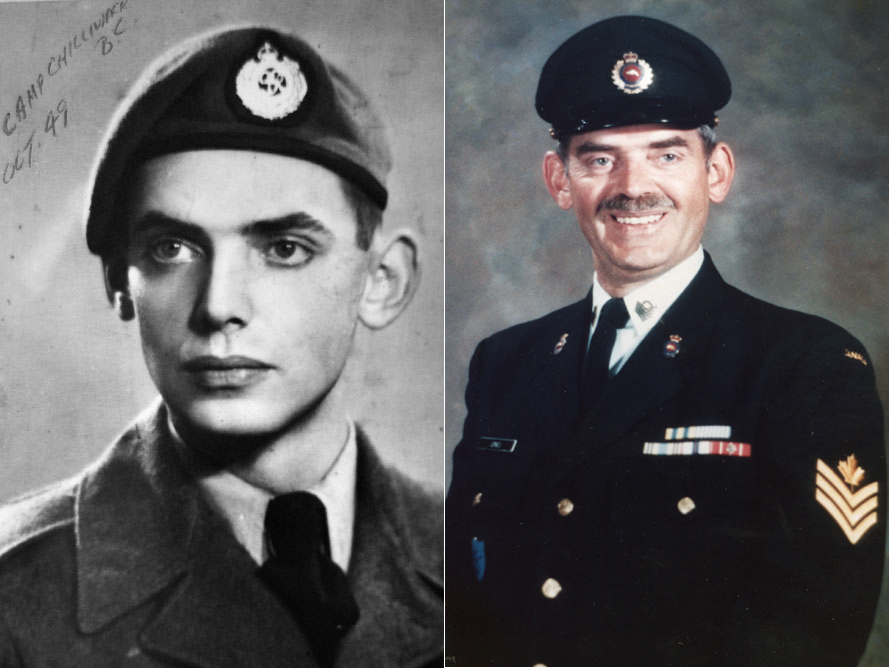 I have a journal Dad kept this is an excerpt from it.
Dad served in the Korean War from April 1951 to May 1952.  He was a Sapper /Field Engineer.  He deactivated land mines and built bridges while serving there. In my opinion he had nerves of steel.  In July of this year I received this in the mail. It is an Ambassador For Peace medal from the Minister of Patriots & Veterans Affairs , Republic of Korea. I know Dad would be honoured to have received this medal in recognition for his time served in the Korean War.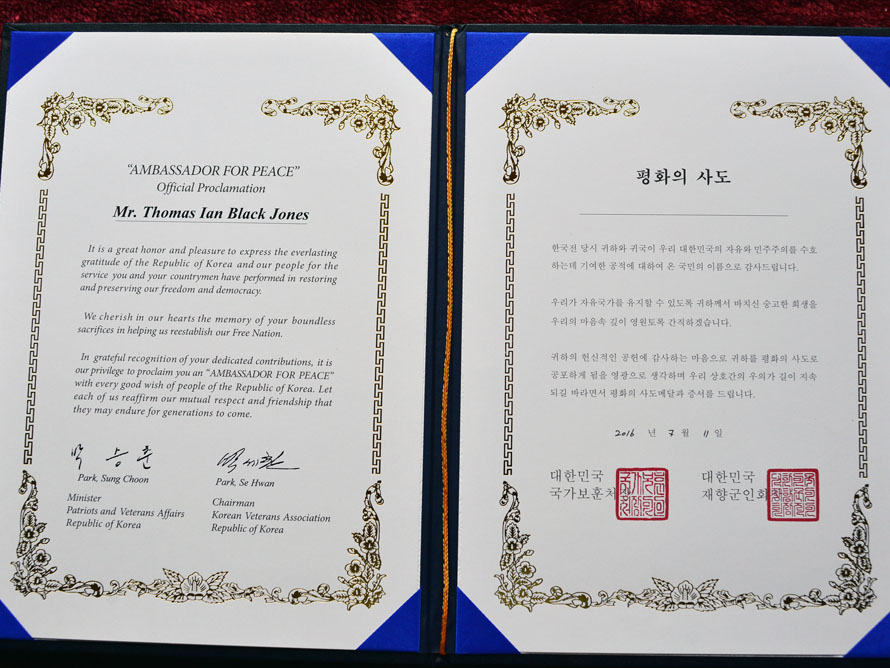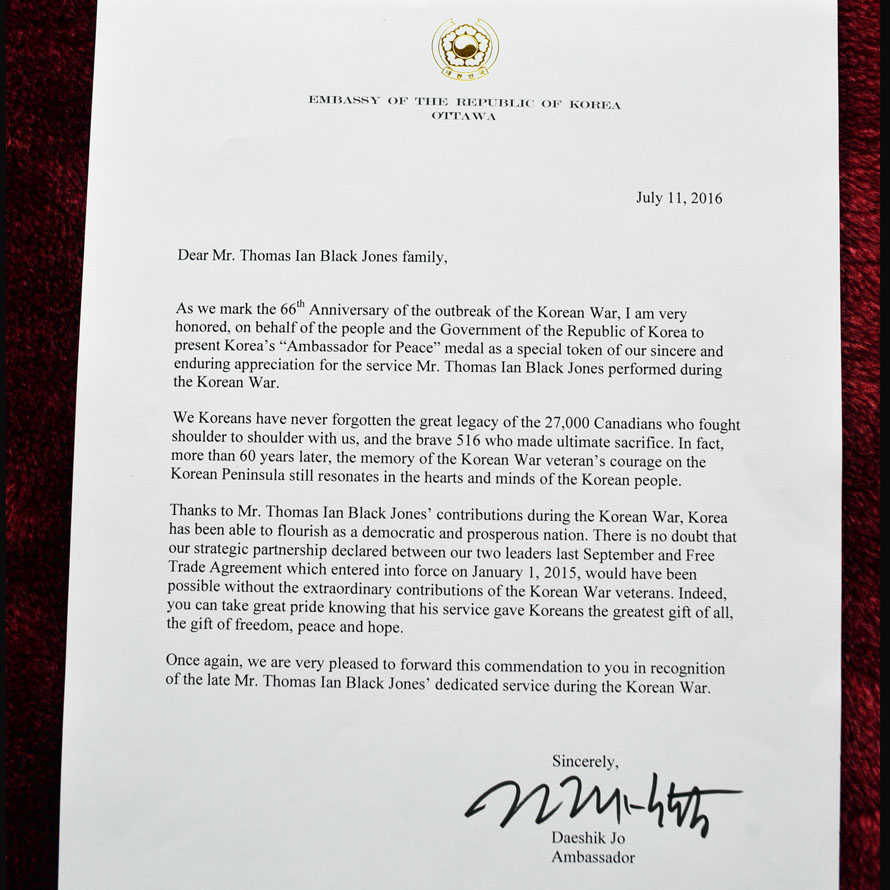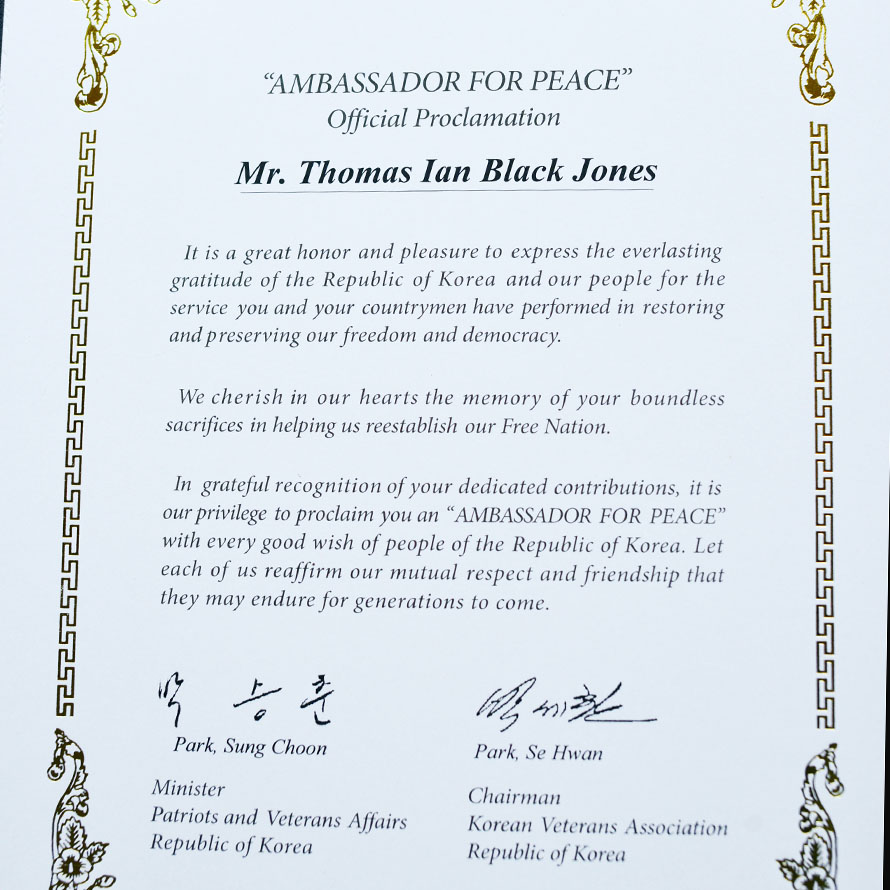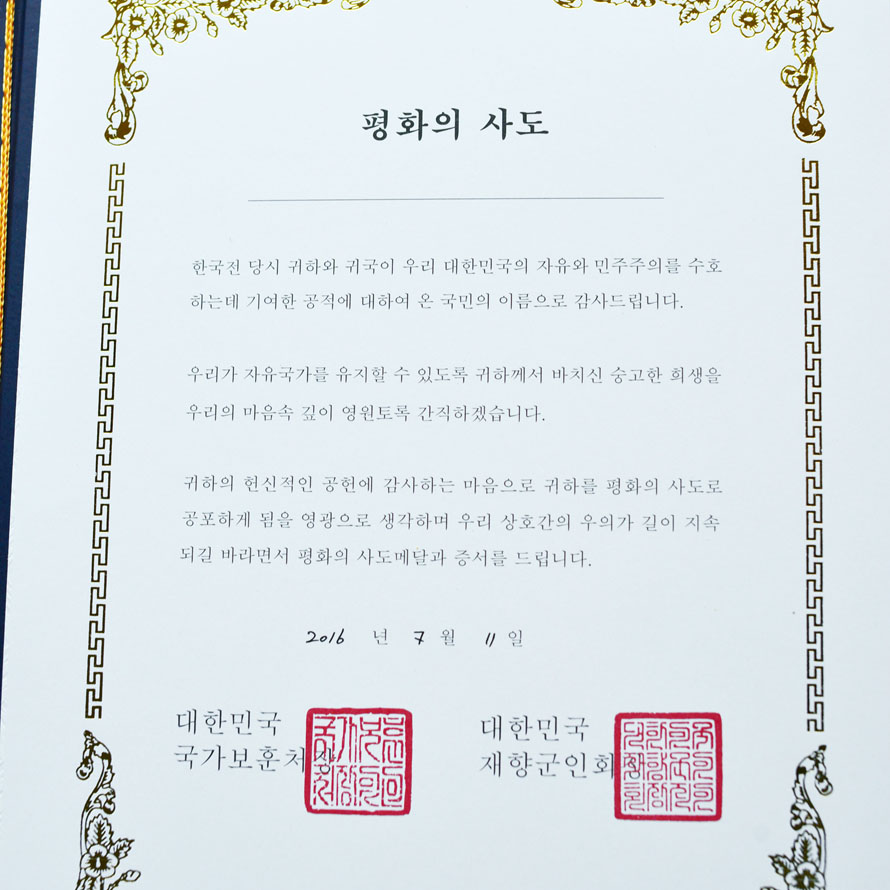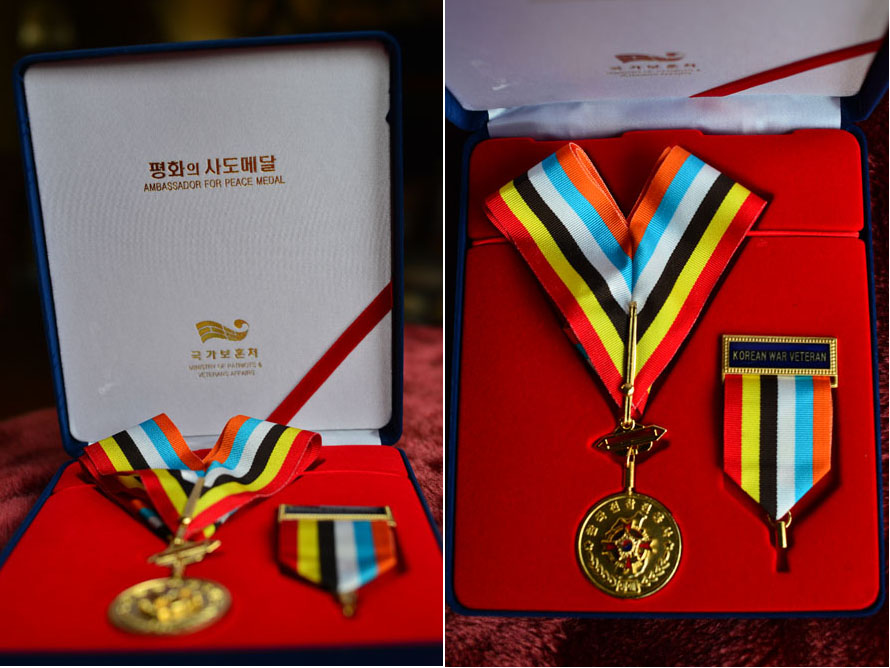 I have included photos from Dad's album from the time he was in Korea. I thought they might be of interest to some.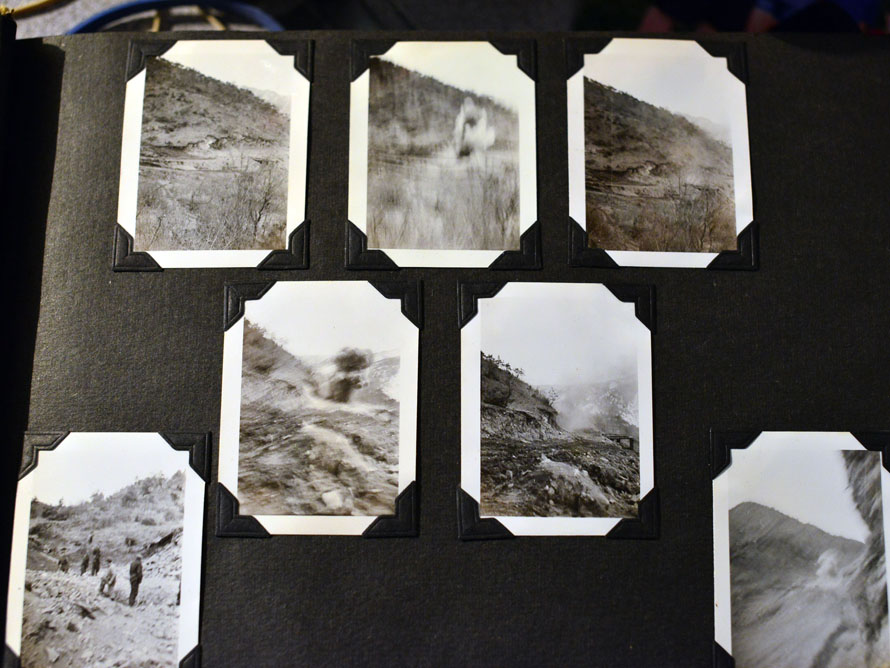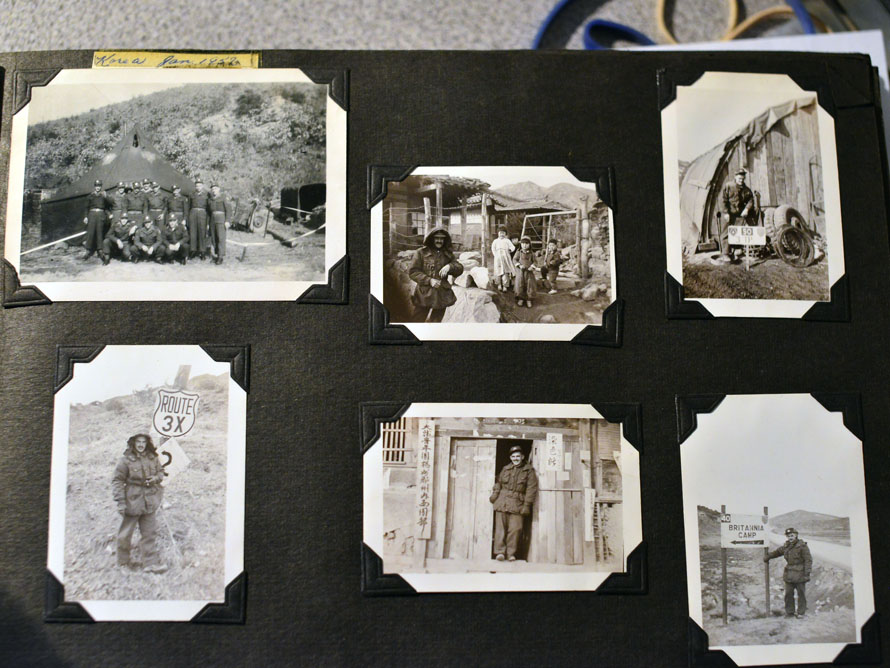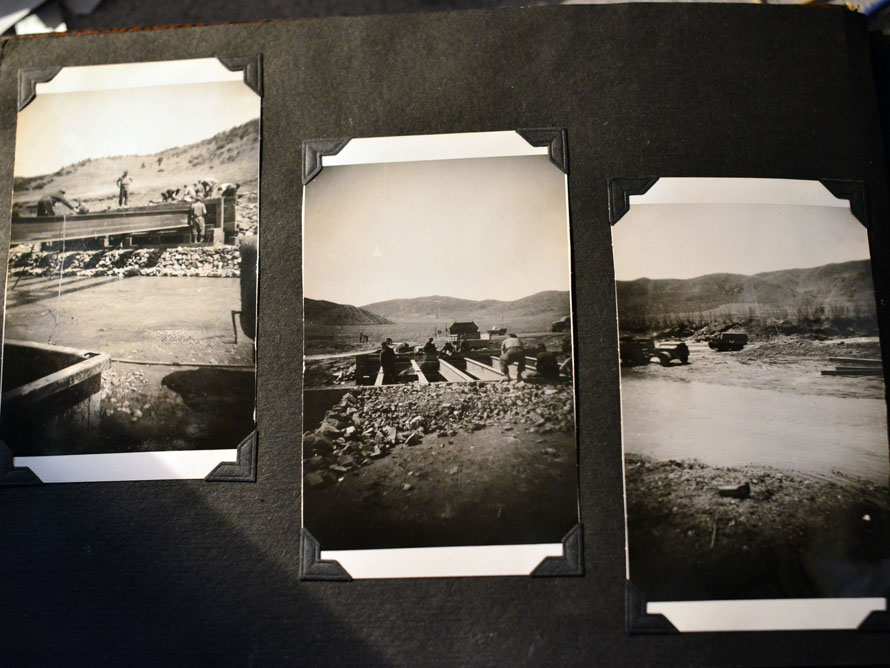 Building bridges ~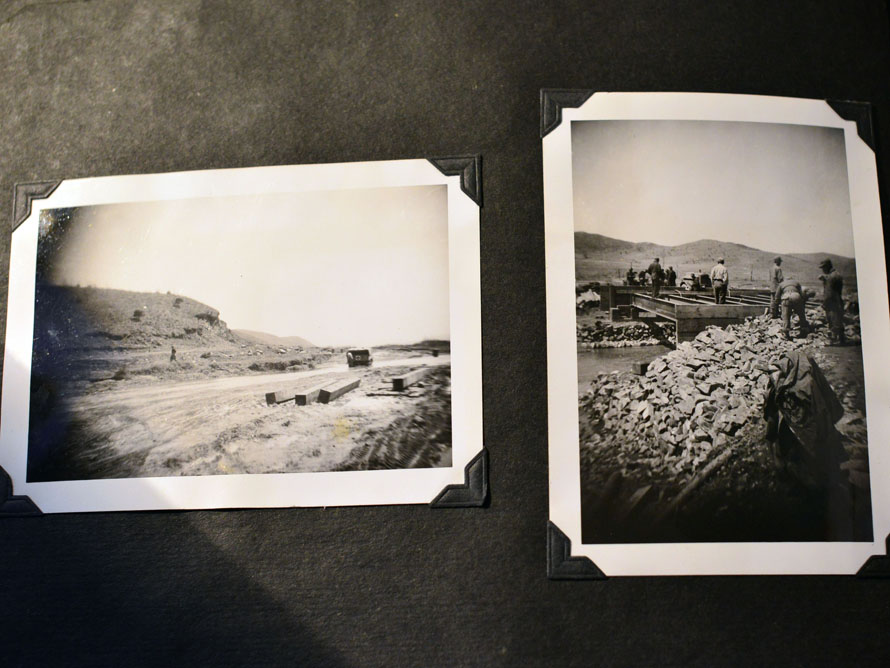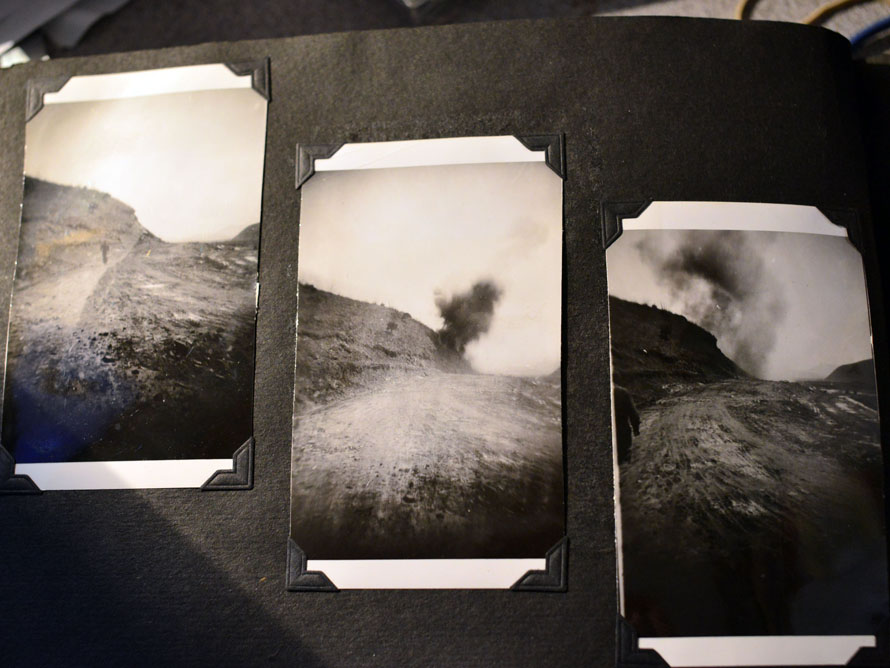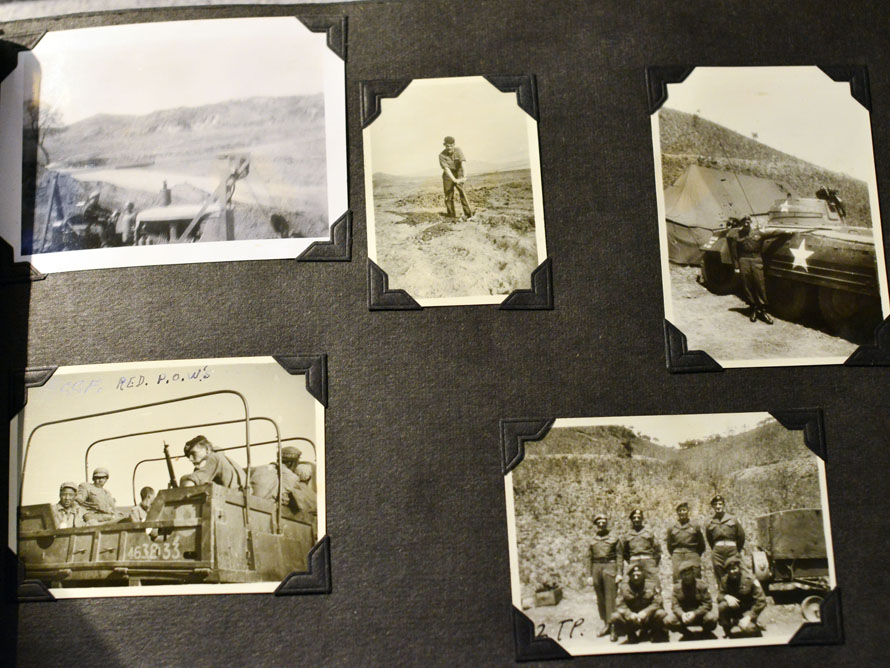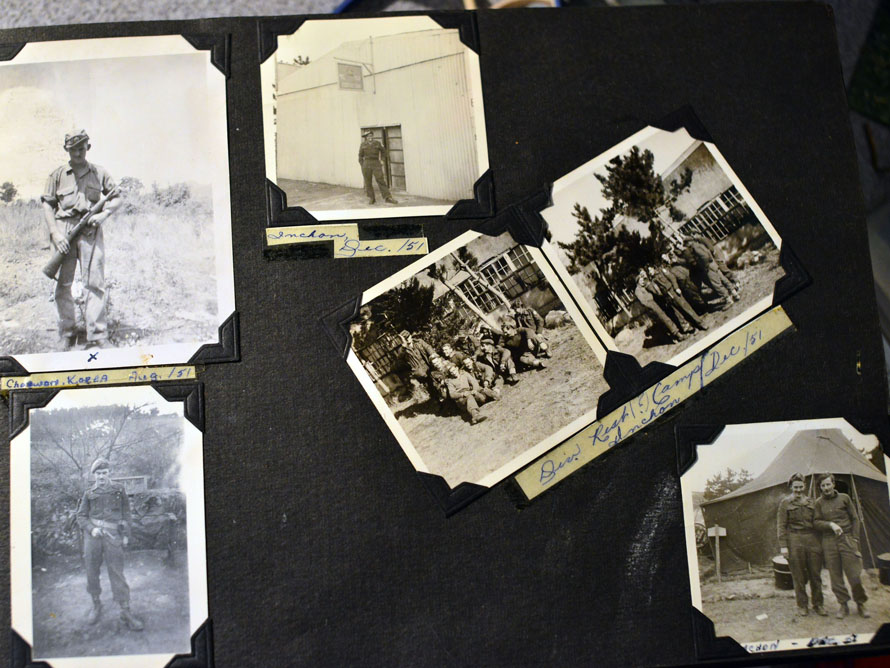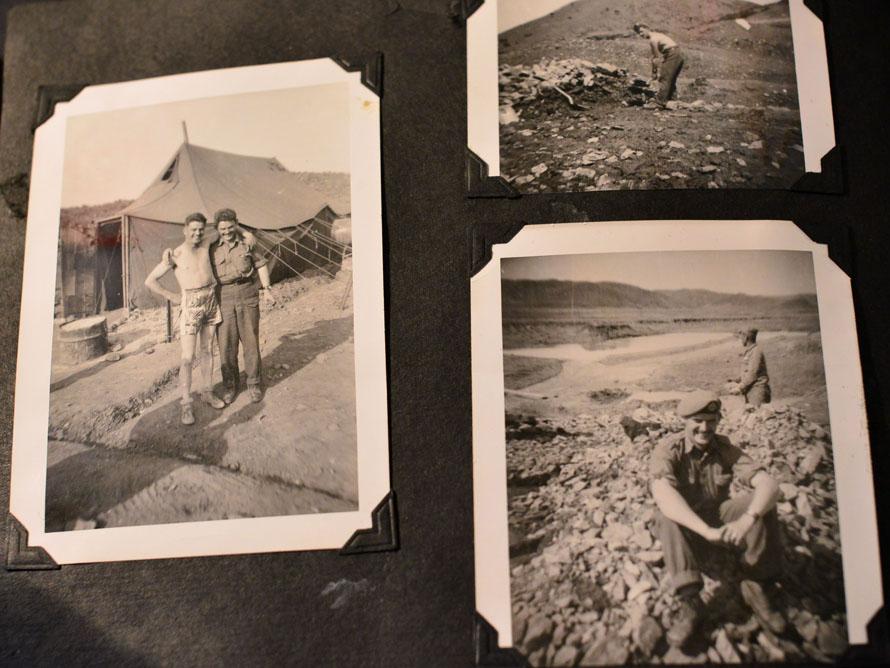 Excerpts from Dad's journal ~ On the 25th of April 1952 ~ Cleaning up and turning in all equipment (except weapons) getting set for rotation home. 3 May 1952 ~ Left last area for "Brittania Camp" where our replacements (23 FD. SQN.) (C.A.REG) were waiting to exchange with us CDN. Army (regular)  5 May 1952 ~ Left Seoul by U.S.A. (E.U.S.A.K.) (8th U.S. Army Korea) train for Pusan, fired on several times on the way South by Guerrillas (North Korean sympathizers nobody killed or wounded) 7 May 1952 ~ embarked Pusan by troop transport (Chinese Nat. Navy) arrived Sasebo Japan, embarked troop train. 8 May 1952 ~ arrived Camp Hiro Kure Japan spent approx 2 weeks.  23 May 1952 ~ Left Kure by train for Yokohama Docks .  24 May 1952 ~ Boarded Troop transport U.S.N.S. MM Patrick for Pacific Ocean crossing. 5 June 1952 ~ Debarked Vancouver today 13 days at sea.  24 August 1952 Returned to 11 P.S. after 60 days leave admitted to Shawnesay Military Hospital (Malaria & Bronchitis) after sick leave posted back to regular Army @ Camp Chilliwack. 5 Feb. 1953 posted to 21 wks. Coy R.C.E. Camp Shilo Manitoba .  24 April 1953 Married today to the girl of my dreams !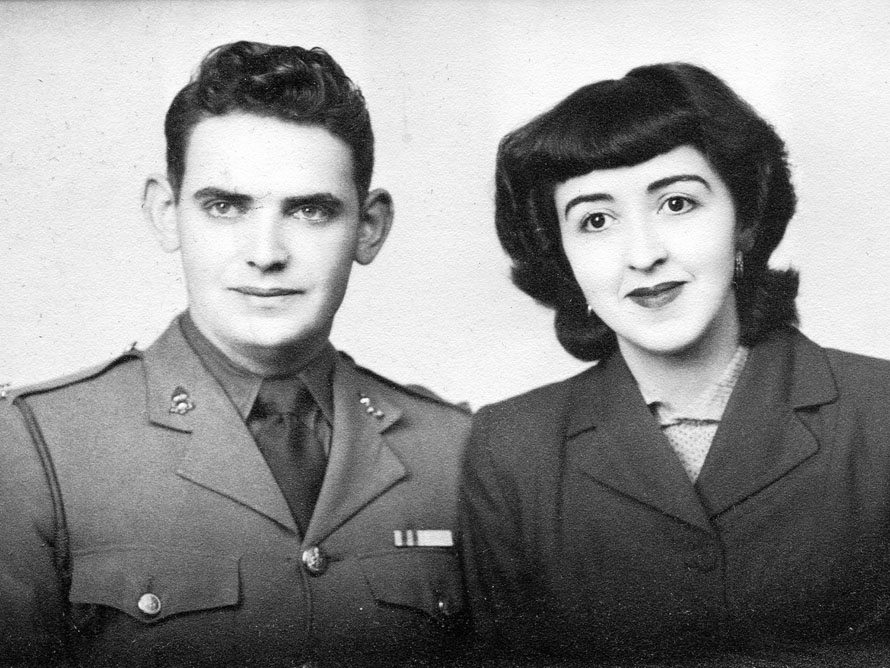 Some news paper clippings Dad kept.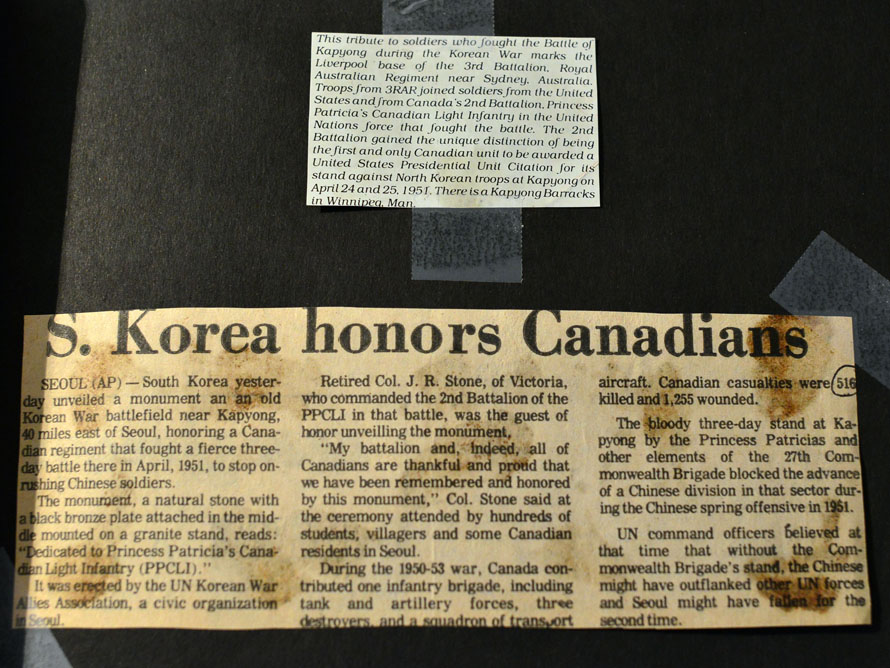 Canadian casualties 516 killed and 1255 wounded…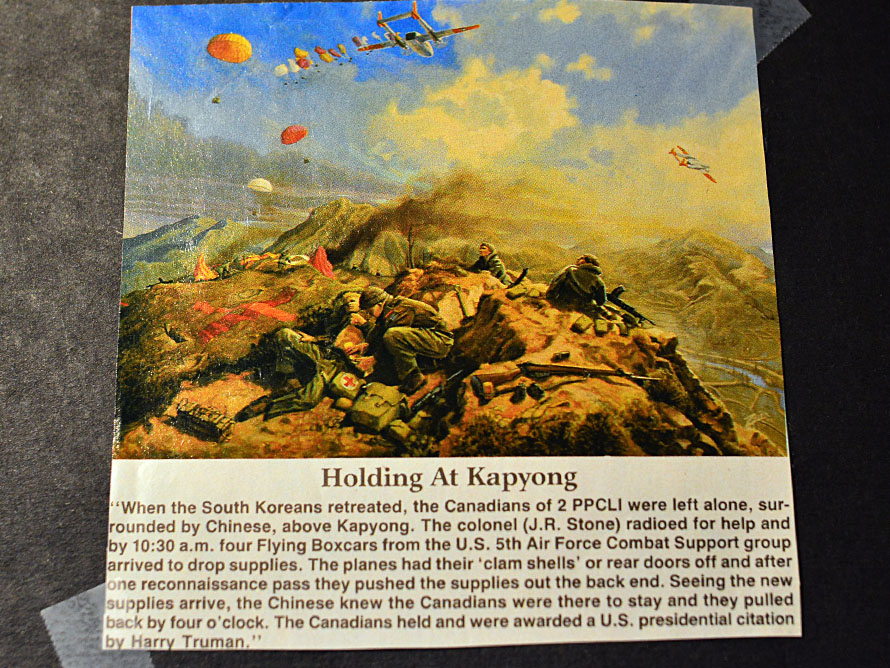 The Canadians were awarded a U.S. Presidential citation by Harry Truman.
Canada in Korea
https://en.wikipedia.org/wiki/Canada_in_the_Korean_War