Progress Report ~
Pre staining the logs and wall planking at the Sitka log yard… very thankful for the volunteers from "The 100 Mile Cruzers" and Allan as well…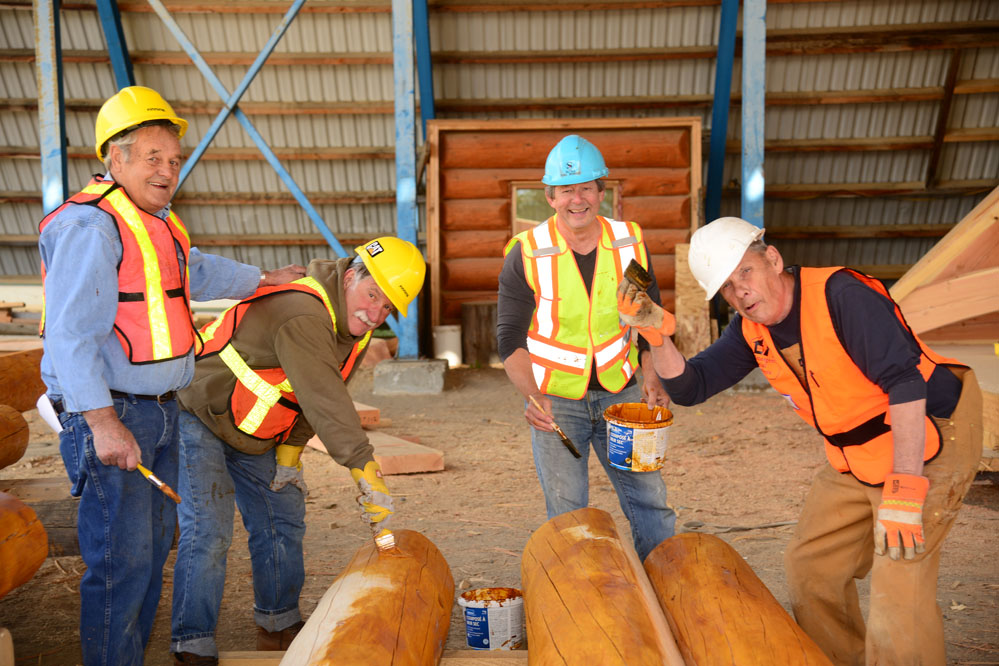 Tom Lund, Dan Jackson, Allan Roberts, Mike Case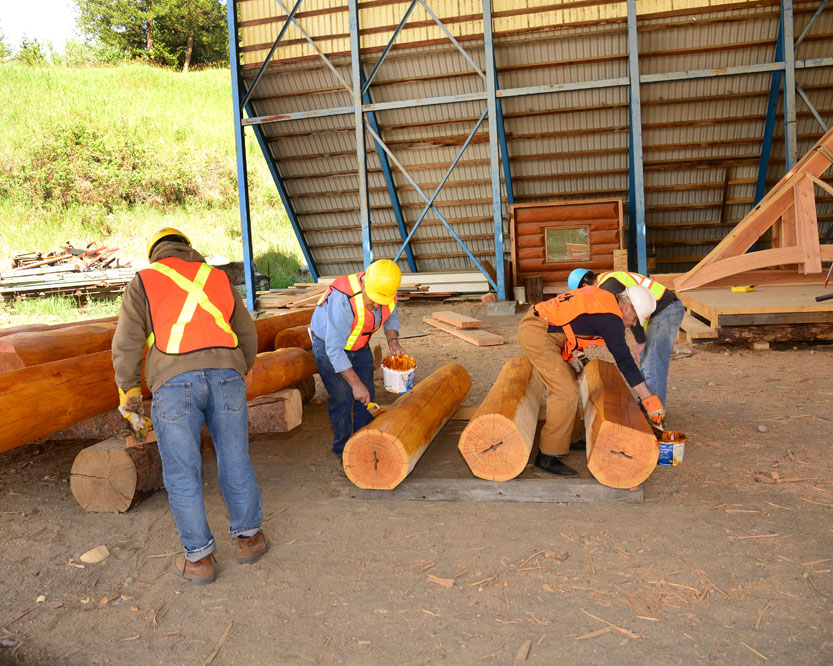 Beauty logs from our property at Valhalla …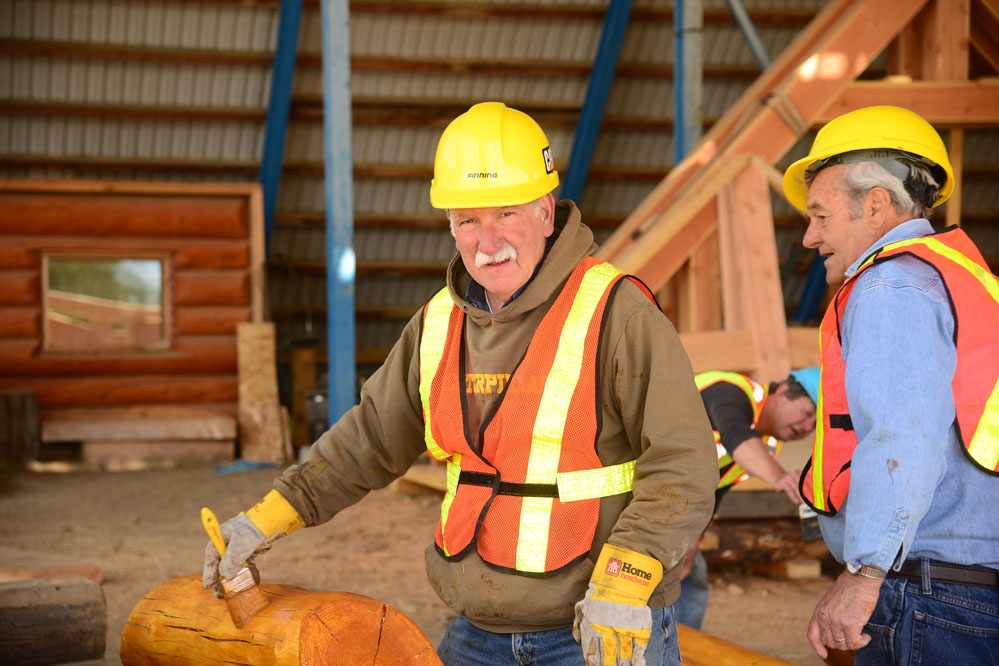 Dan the Man & Tom Lund (oh ya Allan in the middle at the back)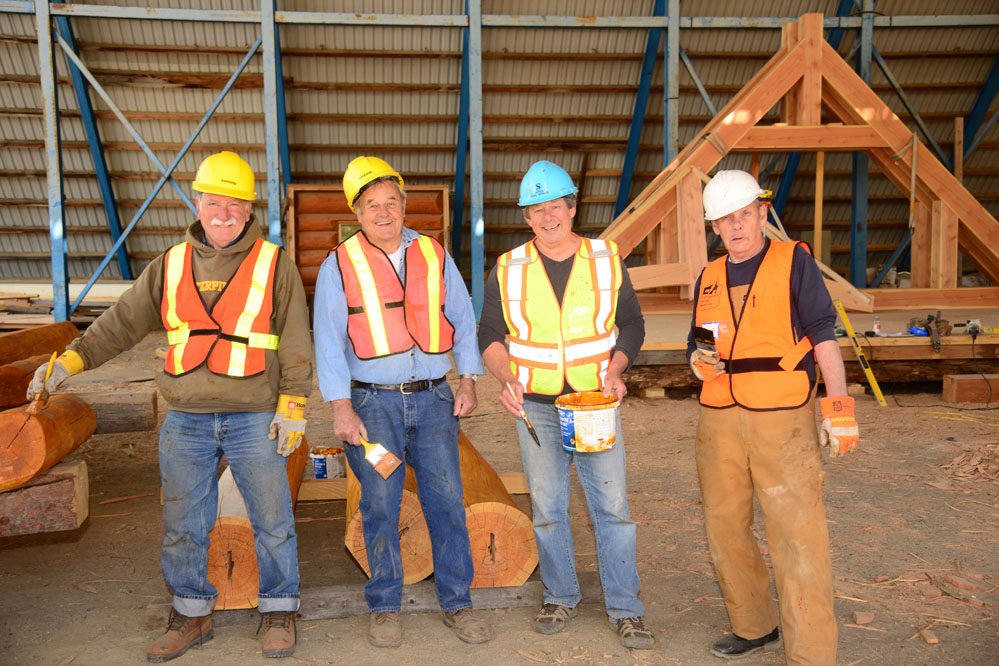 Dan Jackson , Tom Lund , Allan Roberts , Mike Case.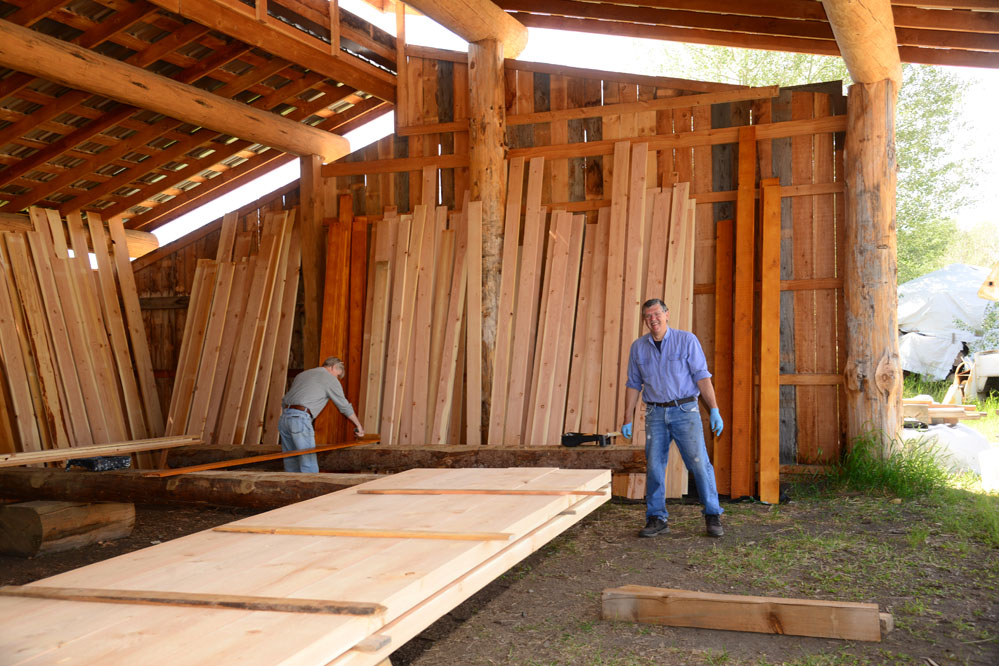 Prestaining the wall planks…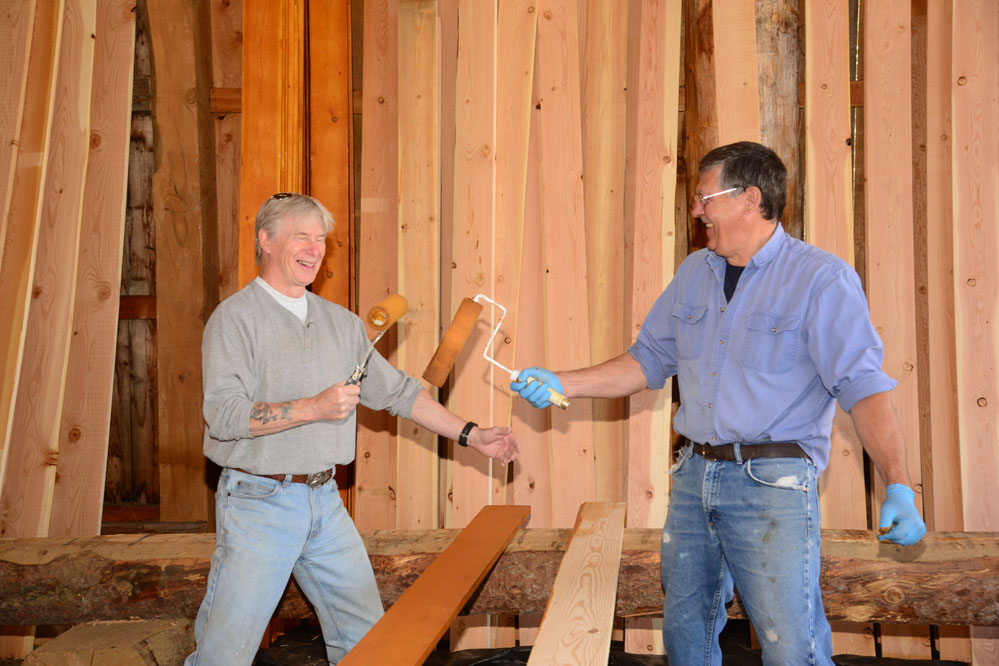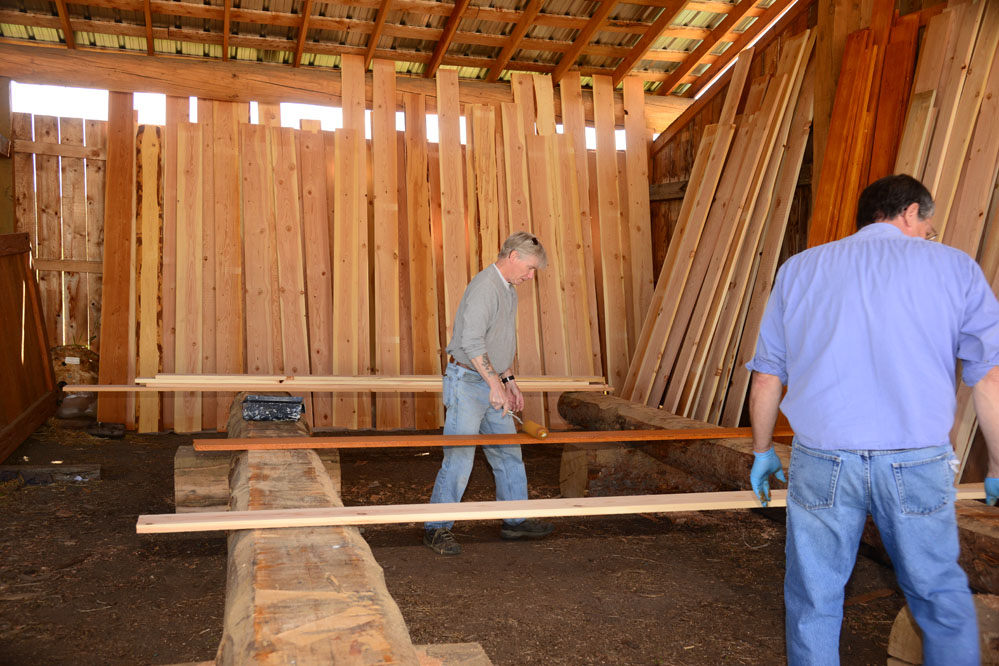 Mal Wood & Jimmy Kulyk … look at all those wall planks… holy Hannah lots of rolling… Thanks guys !!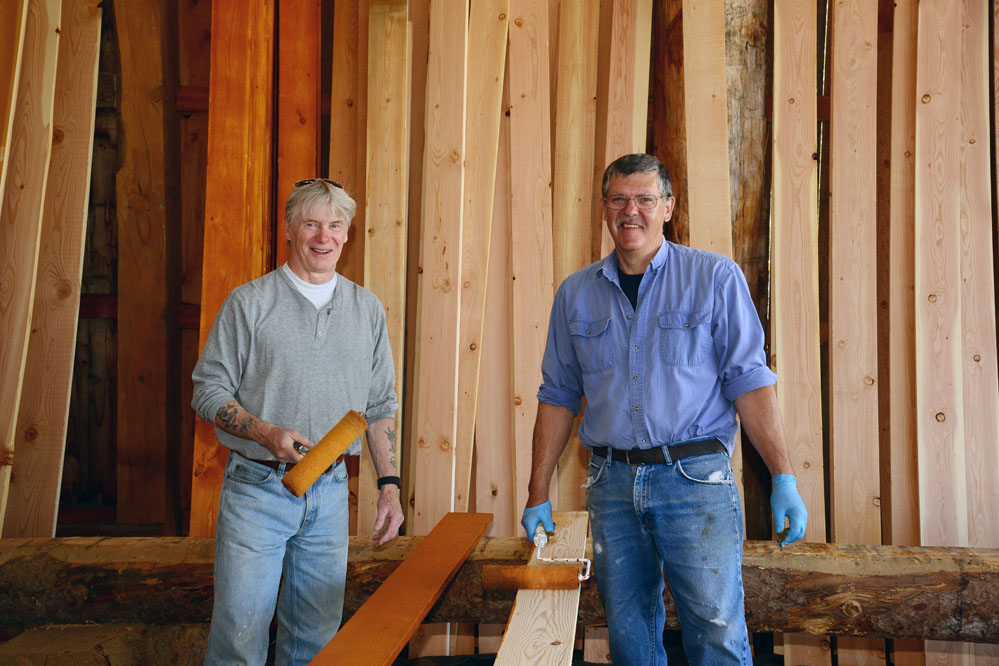 Next setting the logs on the stage…Rona ( Glen McBride ) Brad Johnson & Sitka crew once again…. lovely day if it doesn't rain… but it did anyway. Thanks for the cel phone shots you guys ! This process took approximately 4 hours…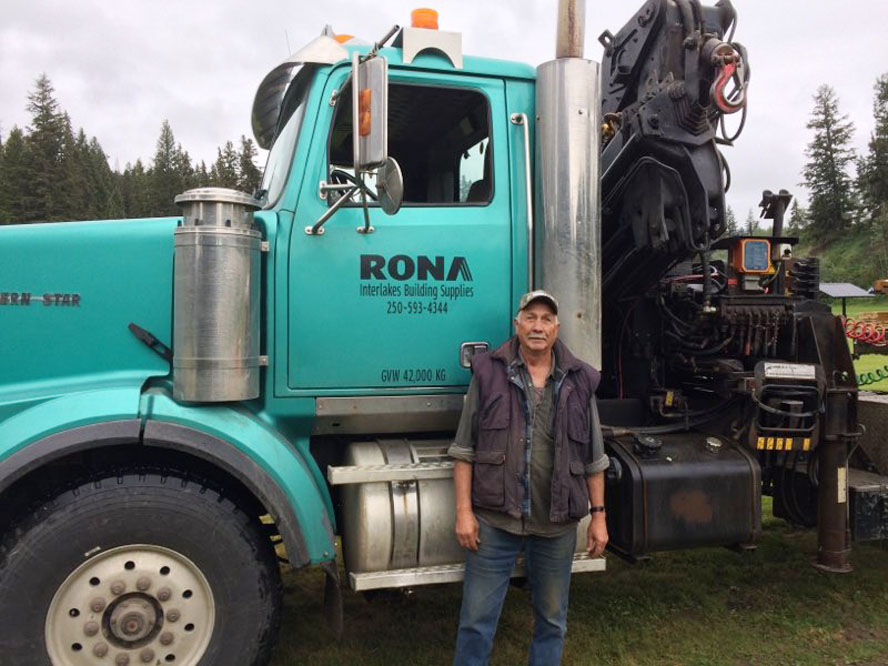 Brad & his Sitka Log Home Crew…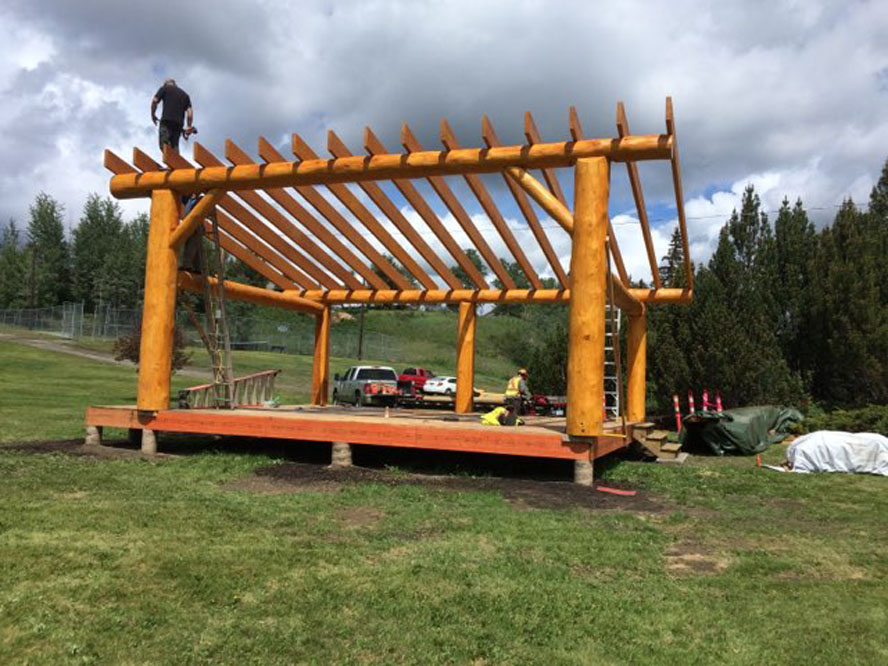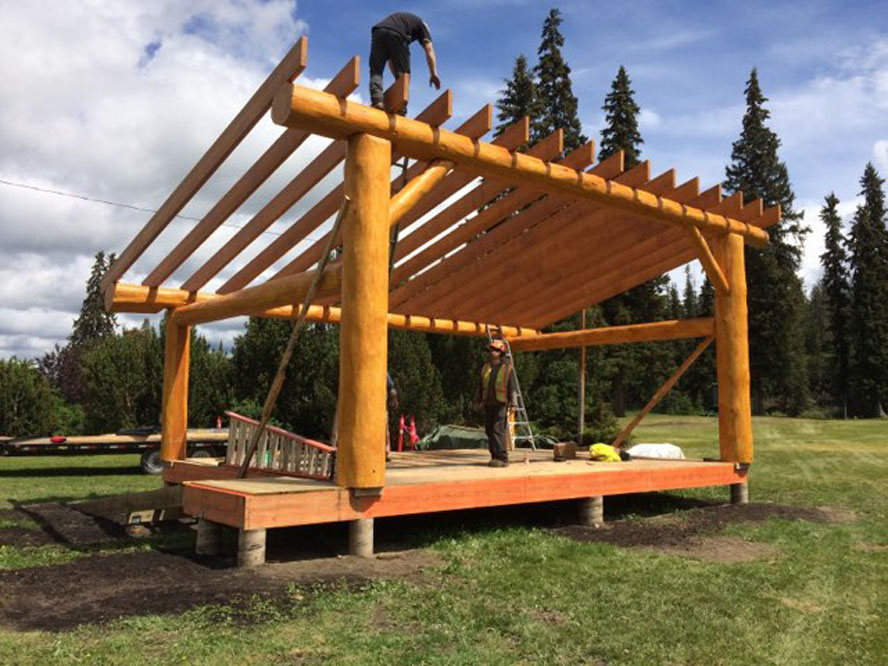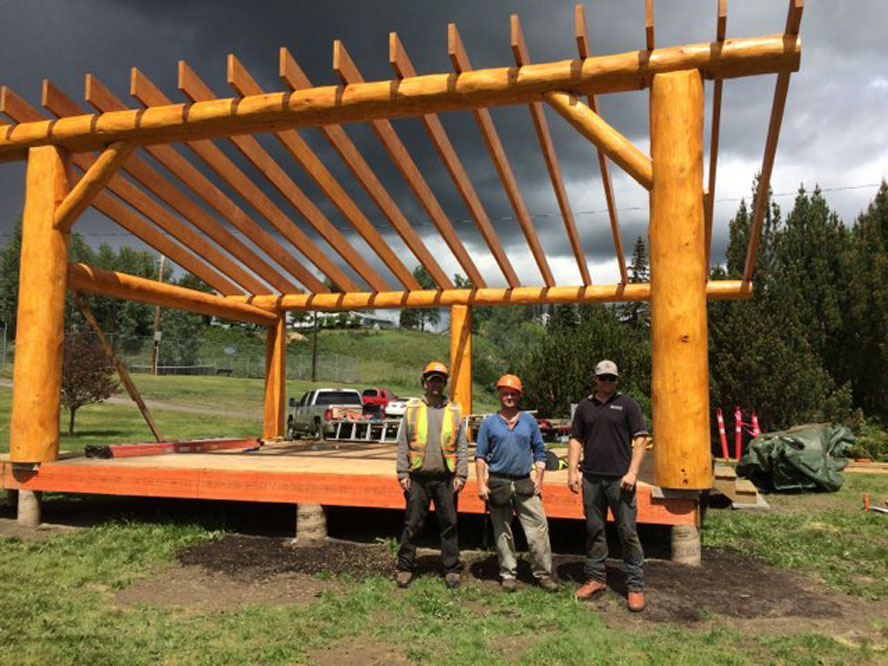 Brad & some of his crew…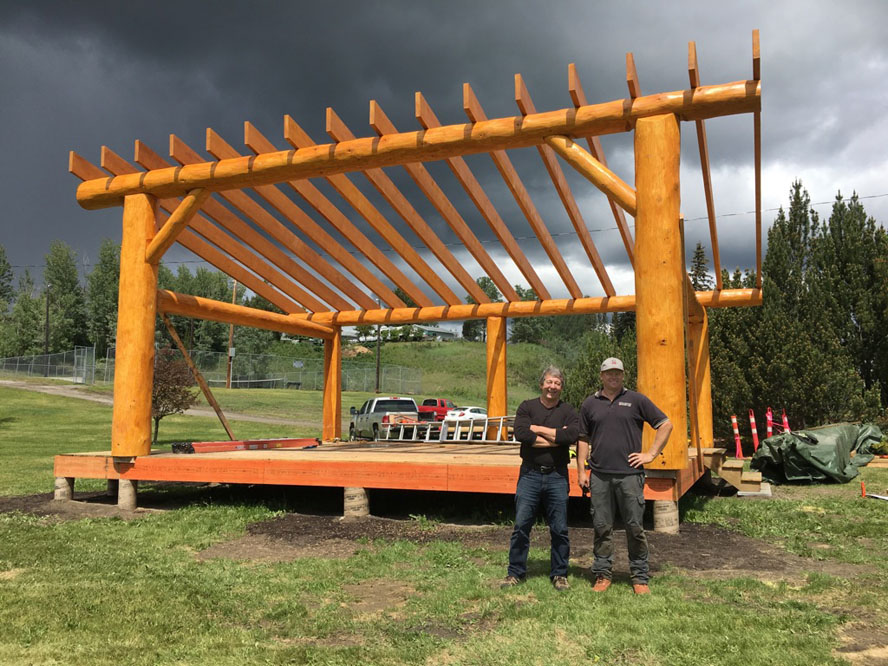 Allan & Brad. It looks great so far !
Next step… the walls and roof… Allan & Richard Liddle , Jimmy Young & Jordan Durk ( Jimmy & Jordan took off before I could get a photo of them must be camera shy eh?! Thanks guys ! ) Brad Johnson, 100 Mile Cruzers, Wally & Anna Bramsleven…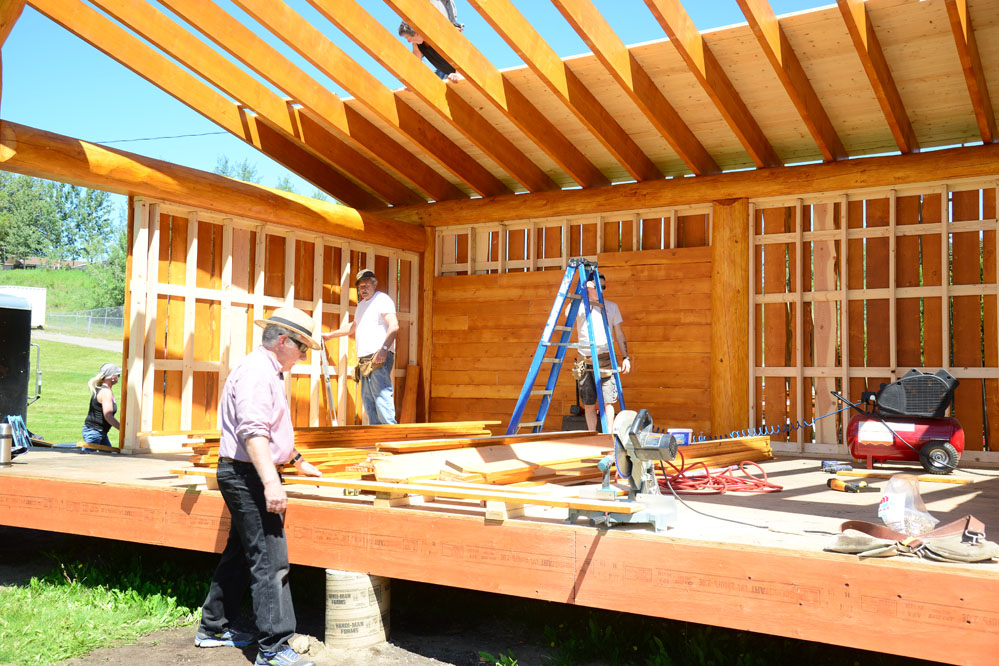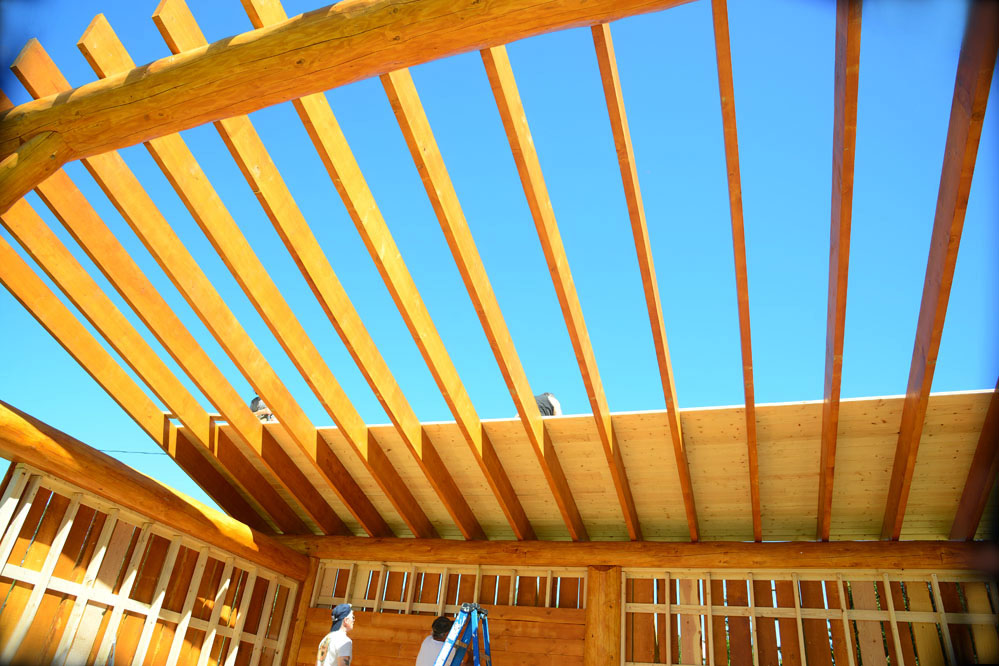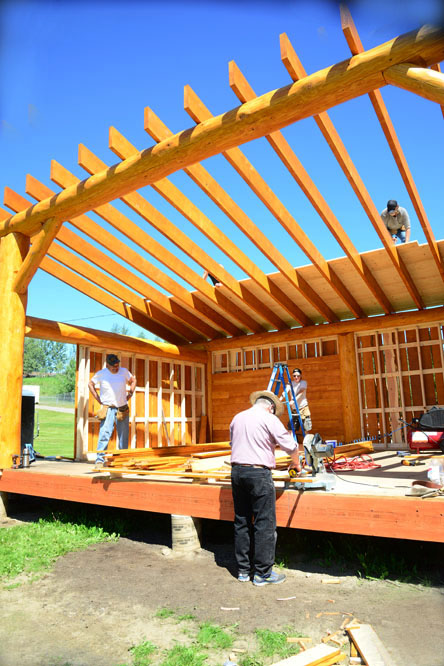 Starting on the roof… Richard & Allan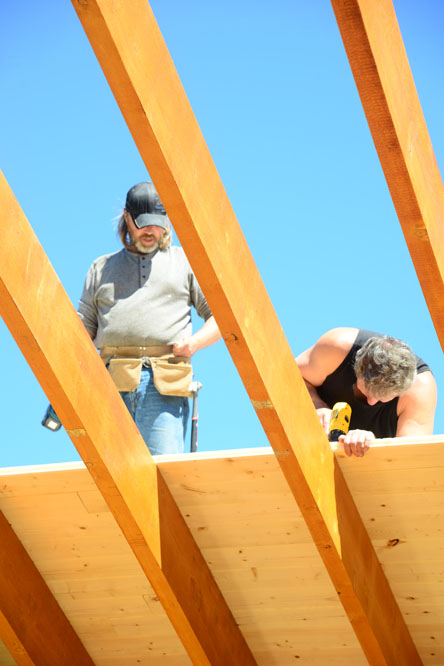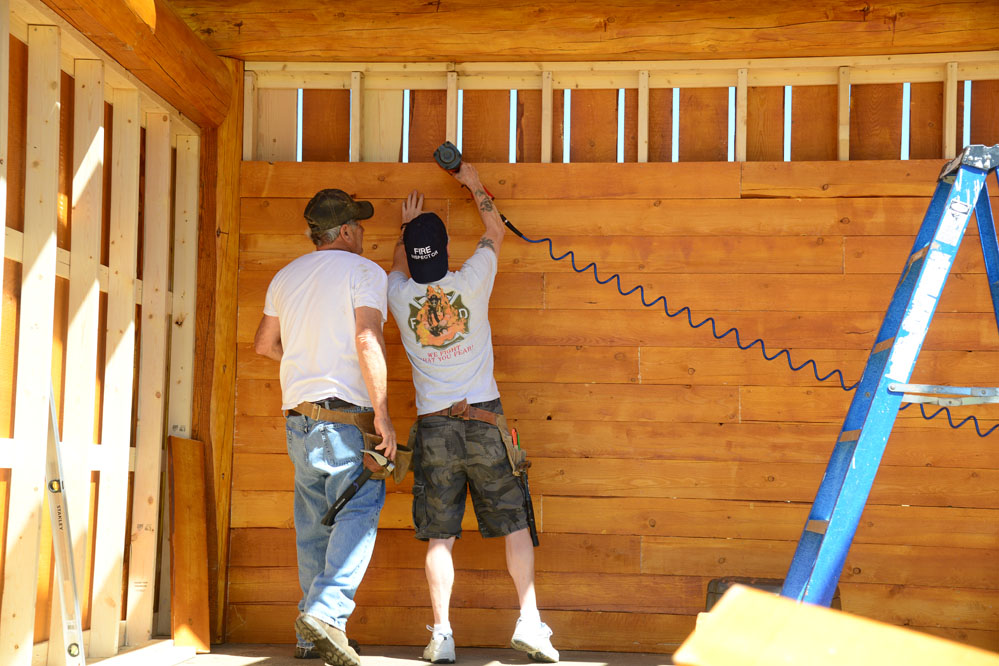 Tom & Mal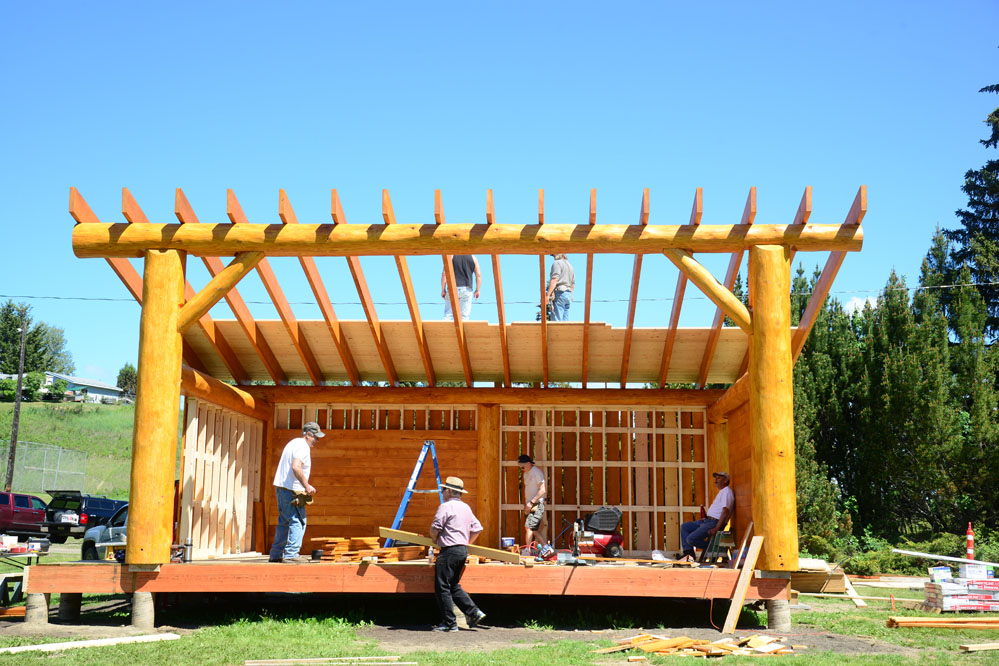 Left to right … Tom, Dan, Mal & Mike… on the roof… Allan on the left and Richard on the right…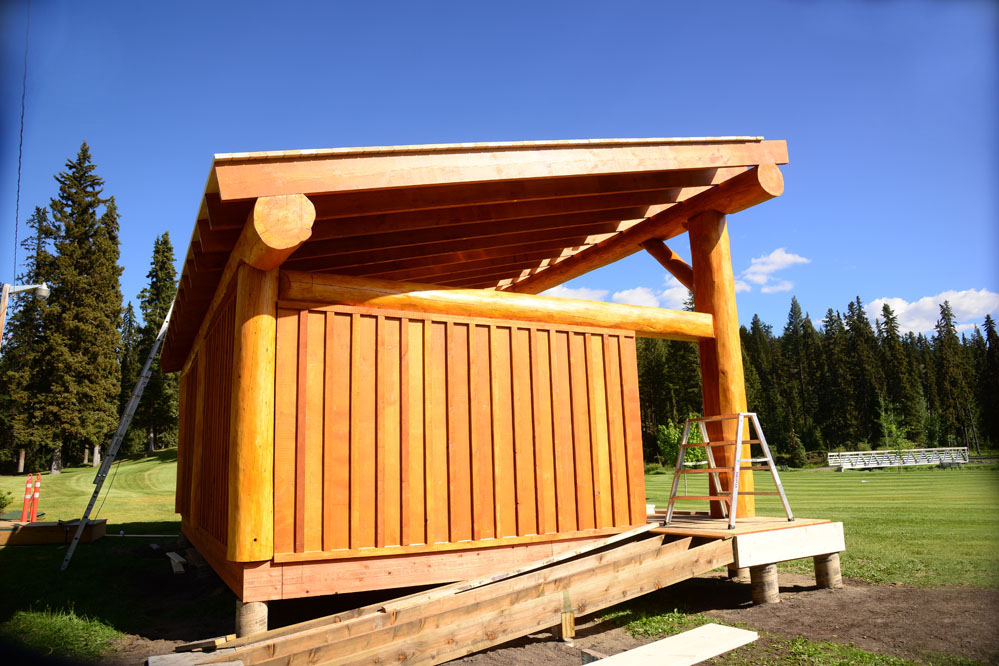 The sides and back of the Stage In The Park look amazing…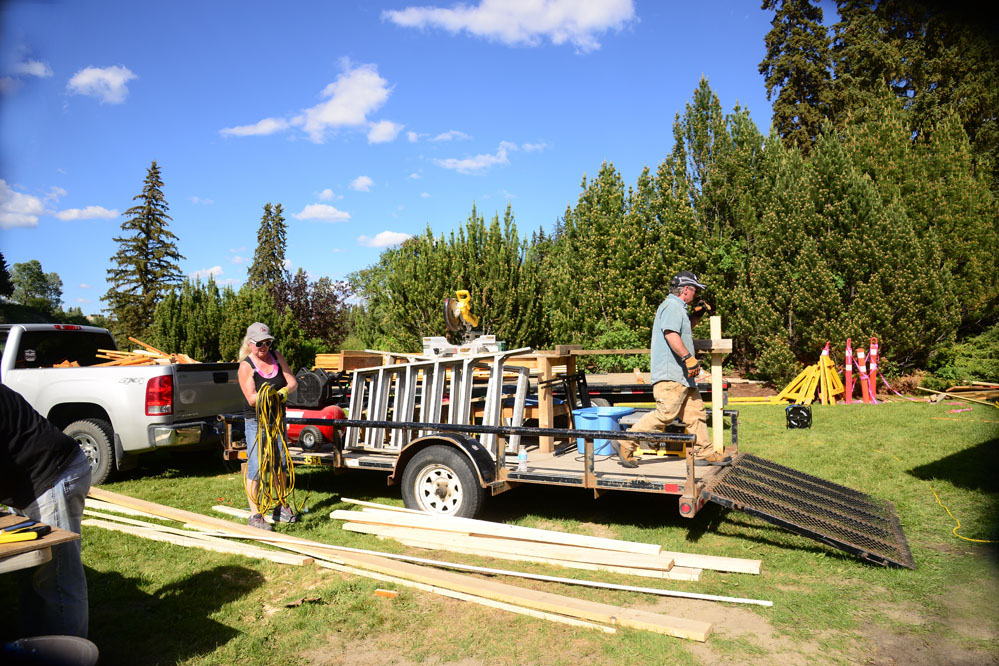 Anna & Wally … Thanks you two ! You work so well together must have done projects together before !!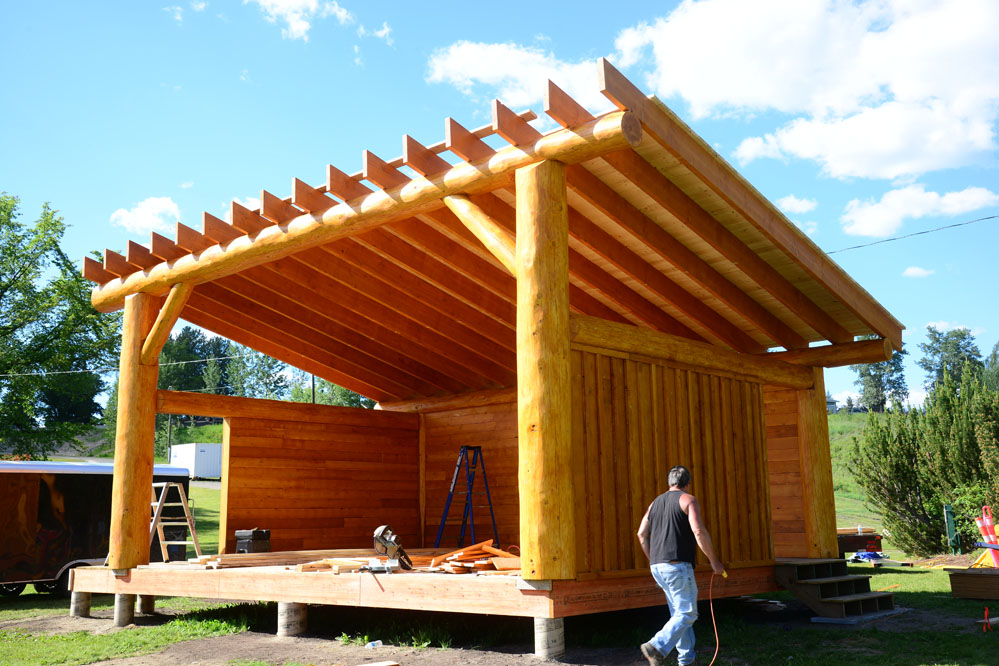 Roof & Walls done in one day . Boom…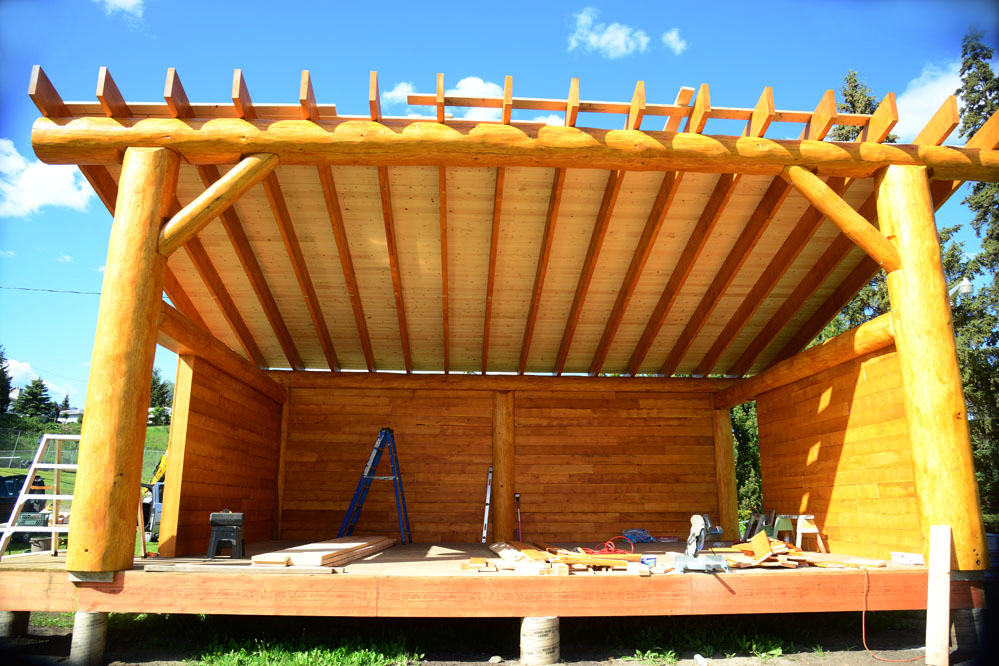 We are almost there. I cannot wait to see the completed project it has been very exciting to see this come from an inspiration to a reality . Last but not least look at that view from the stage… Looks like it could be a perfect postcard . Such a beautiful park. Wow ! We are so lucky to have this in our little town !

Next on the agenda Ralph (Most Wanted Contracting) will be back for the plywood & shingles on the roof and Shawn Parkins (Shawn Parkins Electric) will be doing the electrical and Benjamin Moore will be using their wonderful product to paint the floor. Will keep you posted !